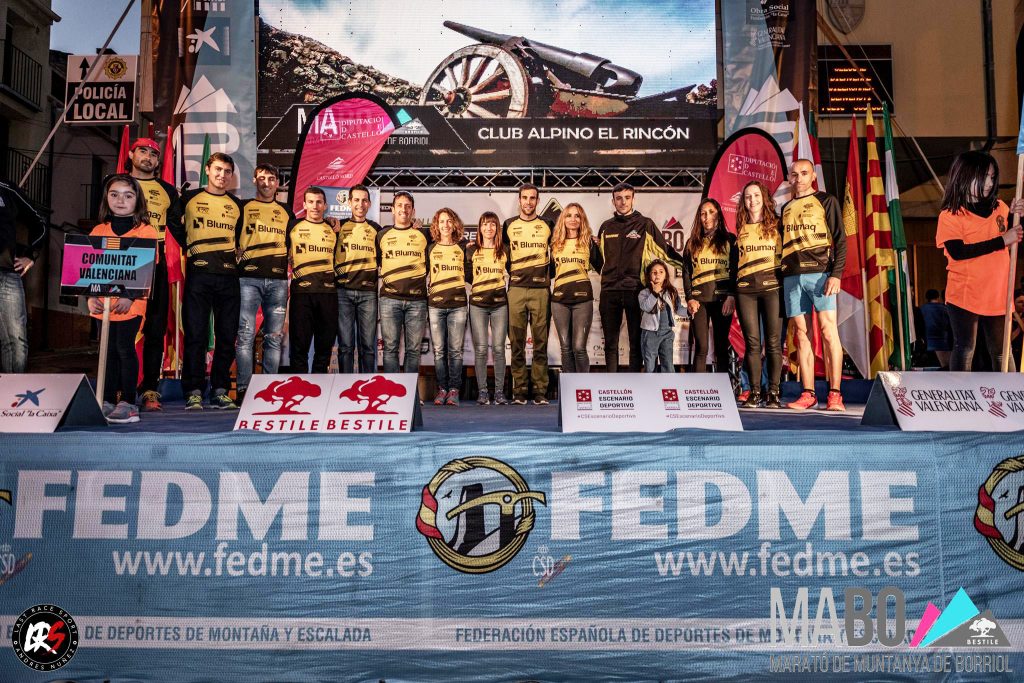 MUR I CASTELL – TUGA
Trail club Mur I Castell – Tuga is the Spanish runner-up in mountain races FEDME.
It is a club with 180 federated people. Throughout this season they have participated in 100 trials approximately, comprising provincial, autonomic, national and international calendars.
This valencian club is the one which has more women with license from federation.
In the 2018 season, they achieved a total of 297 podiums.
Men's category: 88 podiums
Women's category: 48 podiums
Senior's category: 96 podiums
Other categories: 44 podiums
Teams: 31 podiums