Spare parts suitable for:
VOLVO     CUMMINS    CATERPILLAR    CASE    KOMATSU
Hardware
Essential elements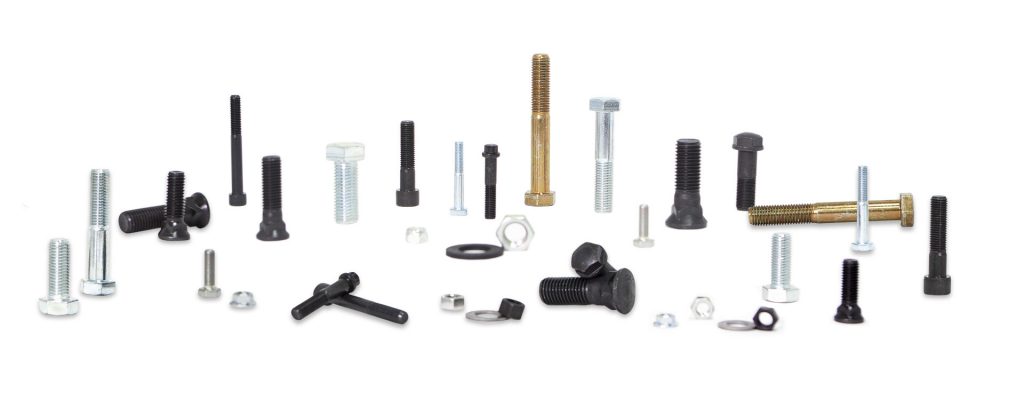 We supply special parts and hardware prepared to withstand heavy use, obtain the best fit, and to achieve the greatest longevity on heavy machinery.
In this page we show only an overview of the parts in this family. Blumaq has all the parts for the operation of your machine. For any information, please consult our technical service or your sales rep.


Hex head
Metric and Inch, galvanized and phosphated, standard or special measurements.
Allen Head
phosphated, metric and inches.
High temperature
Special screws and nuts for high-temperature applications such as turbos and exhaust manifolds.
High Wear
Application-specific hardware for anti-wear parts, as well as pins, washers and cotter pins.
Undercarriage
Application screws for links in chains, wheel-guide supports, rollers, etc. Maximum resistance to tension.
Miscellaneous
Cotter pins, steel elastic pins, clamps, special screws of small dimensions, wheel screws and a wide range that includes all types of fixing elements.
To receive more information about this product, fill out the form below: