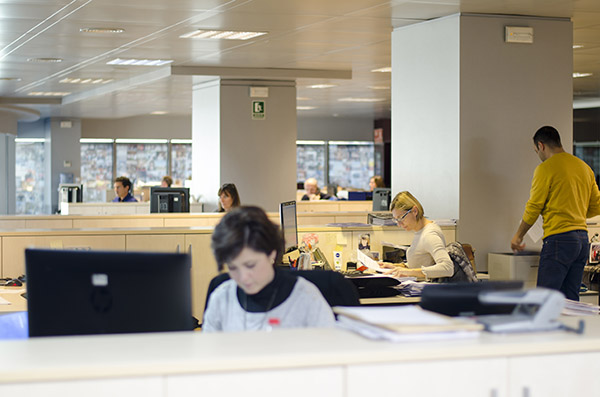 The importance of a good work environment
Setting up and keeping a good team in the company, working in an orderly and optimized way with the group and achieving a high level of performance and productivity in that team, is one of the most desired and pursued targets for any business. A good work team is the best company to undertake the trip. Therefore, today we are going to focus on the 10 values of teamwork and what it can bring to our company.
Having great professionals is essential for our company to work, and in Blumaq we are lucky to be surrounded by highly qualified personnel who have the same objective, to give an optimal service, and the same passion, their work. And in Blumaq we are united by our passion for a well-done job, by the optimal service to our customers and by offering in every part all the quality that we are able to produce.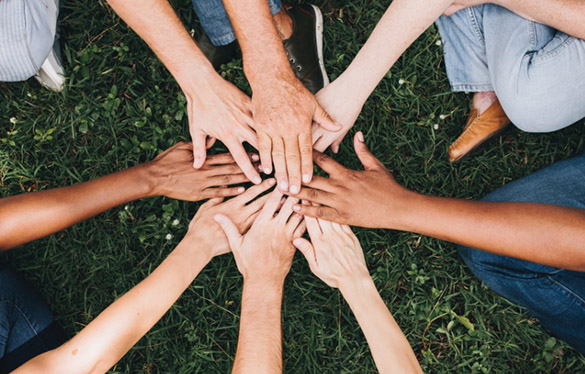 In Blumaq we know that our commitment to talent and innovation positions us at the forefront of our industry, this is our way to seek excellence in the manufacturing of our spare parts and in the service we offer to all our customers. We know that teamwork is fundamental to make the Blumaq family gear work perfectly.
A good team: our values
If we think of successful work teams, most of us will think in a sports team (specially football), and that is one of the best and clearest examples of how, if a team is well trained, if it has the key pieces you need and everyone knows perfectly what you have to do and what your role is, everything will work great and success will come.
The values that make up a good team are fundamental. The effort, excellence, honesty and humility guide every one of our colleagues in the continuous search for a well-done job, because, in Blumaq, quality always comes from inside.
Therefore, these are the 10 values that can build a good work team:
Individual responsibility: Everyone must know and perform at the highest level, their own and individual responsibility. Teamwork starts with oneself and you have to be very responsible for knowing which are tasks of each member and in performing them competently.
Responsibility with the team: Because in a group, each member must have a very high level of responsibility and commitment to the team. Without this commitment, nothing will work properly, each member will work their own way without thinking about the whole.
Honesty: To work as a team, it is essential to be honest in order to communicate when you do not know how to do something, when work is not in time, when there is too much work and help is needed.
Integrity: It is one of the main values that should be present in our daily lives and, therefore, in our professional lives, especially if we work as a team, since we live together with other people who also strive to achieve their objectives. Within integrity, many other important values come into play, values such as firmness in actions, humility, discipline (basic for teamwork), emotional control, respect and even, among other characteristics, punctuality (something that may seem banal but, when working with other people, you have to know how to be punctual in order to show respect to other members and their time).
Self-control: Without self-control, no relationship in which tension arises will work, because work involves stress, disagreements, different points of view, and it is necessary to have self-control to know how to manage certain situations from the calm and handle them to get a positive agreement.
Communication ability: As we said in the previous point, if you do not know how to maintain a good and healthy (above all healthy) communication with others, how are we going to be able to work as a team? It is really impossible. We have to be able to talk with the other members of the group, and communicate in correct, constructive and respectful terms.
Trust: We must trust, but not only ourselves, we must also trust others. If you do not trust the members of the team and do not believe that they will fulfill their tasks, that they will do it correctly or with all their interest, it is impossible for the relationship to work (neither the team relationship nor any other).
Proactivity: You must want, you must give ideas, you must contribute with everything you can and help the team. To have a passive attitude in which others come to tell you what to do, will harm everyone. So, charge your batteries on and bring out the best of yourself.
Organization: Without order, chaos will take control of everything and everyone, and will plunge us into the greatest of failures. You must be organized, you must know how to set the timings and the tasks that each one has to perform.
Motivation: And of course, in addition to proactivity, you have to be eager to do things well, but also to do them motivated and excited. Because we spend more than half of our lives working, and doing it with a positive attitude is the best we can do.
Our conclusion is that teamwork is a great value for the organization and also for team members. Doing it in a good way will help us make it a success. In Blumaq we believe that these values are essential to keep on growing and learning every day.