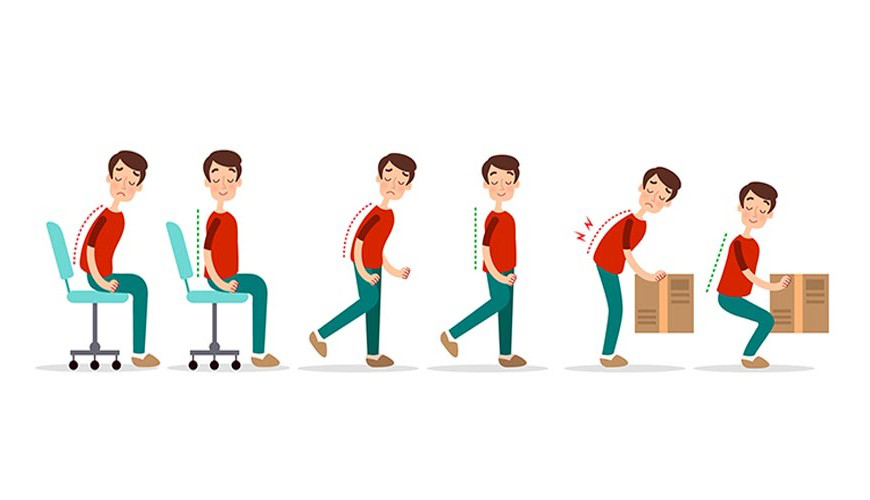 A good posture at work
Adopting good postural habits at work is fundamental to preserve the worker's health, and it can also have a positive impact on the company. The correct use of these ergonomic habits in work environments can reduce the number of sick leaves up to 61%.
Ergonomics at work is considered a preventive method, since the improvement and prevention of musculoskeletal pain is directly related to both eco-postural health and the type of work done.
What do we understand by ergonomics?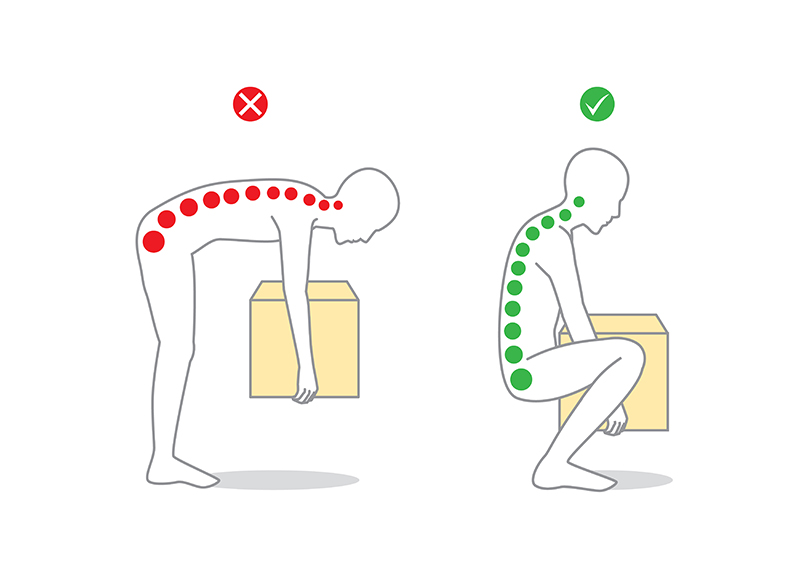 According to the international association of Ergonomics, it is defined as, "a set of scientific knowledge applied to adapt work, systems, products and environments to the capabilities, physical and mental limitations of the person".
How can the type of work we develop affect our health?
The health of the workers is directly related to the working conditions, in this way we can notice that, based on the type of work that is developed, the conditions or even the injuries will be different, this is why we will have to change one kind of habits or another to prevent them.
In recent years, much progress has been made in occupational health and ergonomics, but we still have a long way to go. We need a deeper awareness, both on the part of the companies, to prevent the sick leaves caused, and on the part of the worker to have a better quality of life during and after work.
What injuries can arise from a lack of ergonomics in the workplace?
Between 60% and 90% of the world's population will suffer from back pain in the future because of their position at work according to the European Agency for Safety and Health.
In addition, there are other frequent ailments that are directly or indirectly related to poor posture at work, such as contractures or spinal deviations, as well as stress, and so on… all of these ailments can be avoided, many of them with a correct posture at work, and right work habits.
Tips to avoid injuries at work
Many of the tips that we can recommend are directly linked to the type of work you develop, so choose the recommendations based on your work and you can prevent certain injuries:
A work table adjusted in height and depth: it is very important to work at the ideal height for the position of both the head and the arms, this adaptation must be organized effectively and comfortably, as well as try to change position from time to time for a good blood flow.
Change position from time to time: being in the same position for a long time can cause musculoskeletal disorders, it is advisable to relax the lower back once in a while for people who work standing up.
Dress comfortably at work: a loose clothing that does not squeeze too much is essential to avoid possible injuries, as well as wearing comfortable shoes, avoid rheumatic injuries as a result of excessive strain.
Rest at night: Although it may often seem complicated, a good night rest is necessary to be able to avoid injuries and to reinforce the immune system. With a good rest you will be less prone to get sick.
Lift weight in the right way and with moderation: Whenever possible, it is advisable to transport weight with a straight back and flexing your knees when lifting it from the ground.
Good ergonomics is good for you and for your company.
Investing in ergonomics is investing in your health, so learning to take care of yourself also means acquiring a good posture in your workplace. The company avoids plenty of sick leaves and you improve your health in a very important part that affects your muscles.
With a good postural health, we all win.