Sustainable Blumaq
Is a responsible construction with the environment possible?
At Blumaq we are committed to the environment and, among our quality processes, we implement measures to improve it.
Quality and environment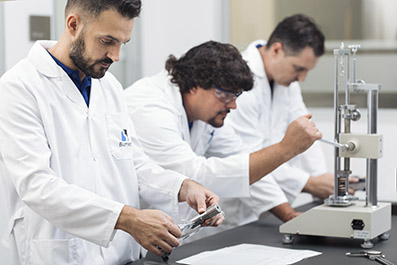 At Blumaq we are aware of the high environmental impact that heavy machinery exerts all over the planet.
We believe this commitment the company acquires with the environment does not have to go against an agile production combined with a high quality product.
For this purpose, Blumaq implements in the quality processes to which all the parts are submitted, the maximum guarantees to ensure they are environmentally friendly.

Good service and environmental awareness
We know the service is one of the main factors by which our customers choose Blumaq as their reliable company.
However, this good service must go hand in hand with minimum guarantees of sustainability; we believe that construction and sustainability can go together towards a more committed future.
Blumaq, an organization committed to the environment
Our experience in the sector not only positions us as the best company which offers original and alternative spare parts for the main brands in the market, but also makes us a reliable reference able to offer a fast and quality service at the best price.
We are committed to the quality you are looking for.