Spare parts suitable for:
VOLVO     CUMMINS    CATERPILLAR    CASE    KOMATSU
Electrical parts
Never leave your machine without power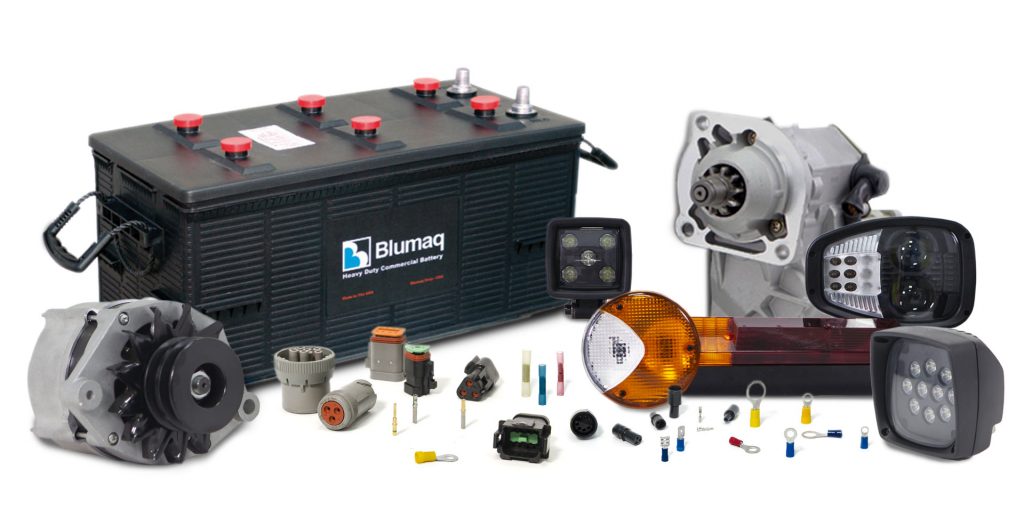 The range of electric material available from Blumaq is very broad: starter motors, alternators and all components for any repair of these.
In this page we show only an overview of the parts in this family. Blumaq has all the parts for the operation of your machine. For any information, please consult our technical service or your sales rep.


Starter Motors
Complete and rebuilt units, huge variety of models and applications available.
Alternators
Complete and rebuilt, regulators, pulleys, belts, bearings, speedometers, etc.
Lighting
Complete headlamps, lenses, light bulbs, tail lights, intermittents, danger beacons, etc.
Miscellaneous
fuses, heater cables, heaters, spark plugs, terminals, battery cables, special connections, wiper motors, diodes, batteries, etc.
To receive more information about this product, fill out the form below: