Spare parts suitable for:
VOLVO     CUMMINS    CATERPILLAR    CASE    KOMATSU
Brake systems
Safety and resistance against wear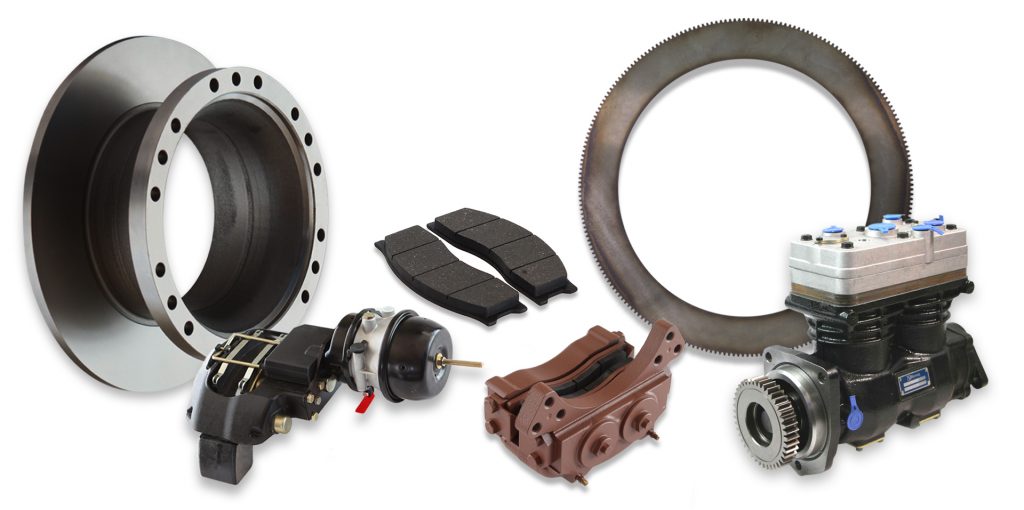 Brake systems for public works and mining machinery are one of the most important ones in your machine since they stop or reduce the machine's movement and largely determine the safety of the operator and the equipment against any setback.

During the braking process, the energy generated by the movement is transformed into heat by the friction between the brakes. Among the most commonly used types of brakes we can identify those of drum, band or disc.
In this page we show only an overview of the parts in this family. Blumaq has all the parts for the operation of your machine. For any information, please consult our technical service or your sales rep.


In public works and mining machinery, depending on the type of drive, two braking systems are used:
Hydraulic Brake System: The fundamental principle of this system is that the brake fluid pressure is applied uniformly in a closed system. When the brake pedal is pressed, a piston in the master cylinder makes the brake fluid to flow through the steel lines, applying uniform pressure to the wheels. The brake fluid pressure causes the pistons in the wheel cylinders to be forced outward by pressing the pads against the discs or drums.
Air or Pneumatic Brake System: This system uses an engine driven compressor to fill the tanks with pressurized air. Pressing the brake pedal opens a valve which allows a certain amount of pressurized air to stop the brake chambers at each wheel. The harder the brake pedal is pressed, the more pressure is exerted on the brake chambers. There are three air braking systems: service brake, parking brake, and emergency brake.
Blumaq offers a wide range of spare parts for your braking system compatible with the main brands of machinery in the market such as Volvo, Caterpillar, Komatsu and Case.
Brake components
Maximum braking safety
To receive more information about this product, fill out the form below: