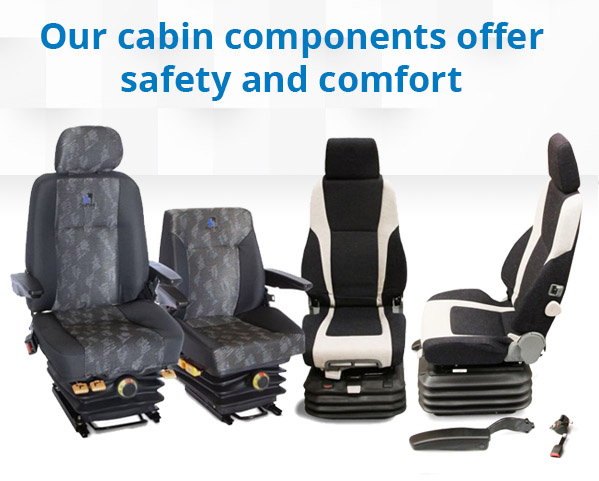 Feel the comfort
Anatomic extra comfort earth moving equipment seats are available in stock.

Mechanical and pneumatic suspension seats are available: continuous weight adjustment, shock dampers, high back rest, low back rest, head rest, arm rest, safety belts, etc.

We also offer a wide range of cabin parts. Mirrors,
back-up alarms, fixed and magnetic rotating lights, windshield wipers, windshields, locks, air conditioning spare parts, and so on.